About the Journal
Annals of Medical and Health Sciences Research is a peer reviewed journal with the following purposes:
To publish contributions in clinical and basic science research in all field of medicine.
To publish contributions in the prevention, management and treatment of diseases, and on the promotion of health in developed and developing countries.
We shall also accept articles on basic and clinical, issues in medicine. Multidisciplinary research which integrates basic medical science with clinical component will be given preference. We may occasionally publish book reviews and technical reports on special topics. Papers are published in English, using American spelling. However, we shall not reject any paper purely on the basis of a lack of acquaintance with the style of written English language. The editors will provide support for authors whose first language is not English. We hope that the publication of our new journal will bring a great opportunity for international academic communication and research. Manuscripts accepted for publication are copy edited for grammar, punctuation, print style, and format. Page proofs are sent to the corresponding author. The corresponding author is expected to return the corrected proofs within three days. It may not be possible to incorporate corrections received after that period. The whole process of submission of the manuscript to final decision and sending and receiving proofs is completed online. To achieve faster and greater dissemination of knowledge and information, the journal publishes articles online as 'Ahead of Print' immediately on acceptance.
Abstracting and Indexing Information
The journal is registered with the following abstracting partners:
Baidu Scholar, CNKI (China National Knowledge Infrastructure), EBSCO Publishing's Electronic Databases, Exlibris – Primo Central, Google Scholar, Hinari, Infotrieve, Journal Guide, National Science Library, OpenJGate, ProQuest, TdNet, African Index Medicus
The journal is indexed with, or included in, the following:
Emerging Sources Citation Index, Index Copernicus, PubMed Central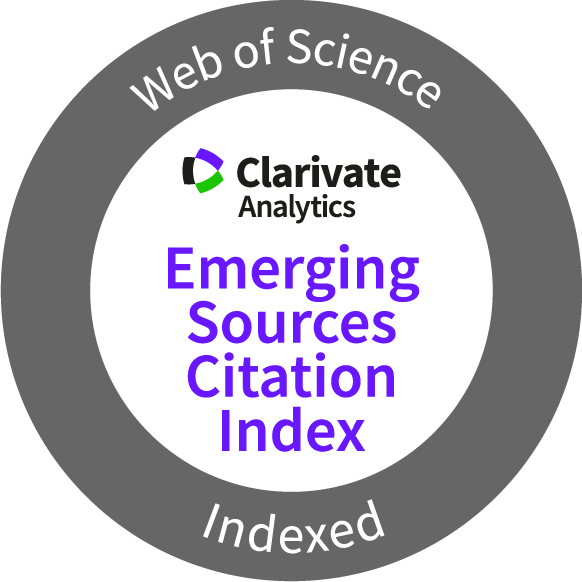 Journal Ethics
Annals of Medical and Health Science Research is committed in meeting and upholding standards of ethical behaviour at all stages of the publication process. We follow closely the industry associations, such as committee in publication Ethics (COPE), International Committee of Medical Journal Editors (ICMJE) and World Association of Medical Editors (WAME), that set standards and provide guidelines for the best pratices in order to meet these requirements.
Open access Publication and Creative commons Licensing
This is an open access journal, and articles are distributed under the terms of Creative Commons Attribution - Non Commercial - ShareAlike 4.0 License, which allows other to remix, tweak, and build upon the work non-commercially, as lons as appropriate credit is given and the new creations are licensed under the indentical forms
Digital Archiving
Annals of Medical and Health Science Research journal provides for long-term digital preservation through two primary partnerships, Portico and CLOCKSS. Portico is a leading digital preservation service worldwide. The content is preserved as an archival version and is not publically accessible via Portico, but is provided when required under specific conditions, such as discontinuation of the collection or catastrophic failure of the website.
CLOCKSS will enable any library to maintain their own archive of content from journal and other publishers, with minimal technical effort and using cheaply available hardware.
Ahead of Print policy
Articles published online under the Ahead of Print model are considered published and can be cited and quoted using the DOI as the reference source. Journal has a policy, that changes will not be made after publication of an article without following accepted procedures for making corrections to the scientific record.
Advertisements
While advertisements are crucial to this journal to be able to keep all content free for everyone, ethical considerations are in place to ensure the integrity of the journal and its content:
"Pop-up" and "banner" ads appear on a random, rotating basis. The advertiser has no control or input over the pages where their ads appear.
The Editorial Board has full and final approval over the content of all advertisements.
Advertisers will never be shown any manuscripts or other content prior to publication.
Aims and Scope
The Annals of Medical and Health Sciences Research is a monthly multidisciplinary medical journal and publish original research investigations, review articles (systematic and narrative), short communications, editorials, case reports and letters to the editor on basic and clinical, issues in medicine.
Multidisciplinary research which integrates basic medical science with clinical component will be given preference. The journal may occasionally publish book reviews and technical reports on special topics.
The Journal also covers highly specialized medical disciplines such as: infectious disease & microbiology, paediatrics, neurology, dentistry, dermatology, oncology, allergy & clinical immunology, cardiovascular disease, endocrinology & diabetes, gastroenterology & haematology, neonatology, nephrology, ophthalmology & optometry, obstetrics & gynaecology, psychiatry, respiratory medicine, and rheumatology.
Peer-reviewed process:
Annals of Medical & Health Sciences Research is a peer-reviewed, open access journal that publishes original research articles as well as review articles in all areas of theoretical or applied approaches, focusing on different phases of medical and health research; medical and health production and management; discovering new medicines, new technologies and new ways to manage human health. Journal welcomes the submission of manuscripts that meet the general criteria of significance and scientific excellence.
All submissions are initially subjected to review by the editorial board and then sent for double blinded peer review to referees in appropriate specialties who have published recently on the subject. The journal will consider manuscripts for publication from any part of the world, but most particularly manuscripts that would be of interest to readers in the third world.
The "Annals of Medical & Health Sciences Research" is using editorial tracking system for online manuscript submission, review and tracking. Editorial board members of the journal or outside experts review manuscripts; at least two independent reviewers approval followed by the editor is required for the acceptance and publication of any article.